What is PTE Voucher?
PTE Voucher is a 12 digit alphanumeric code. You can use it to pay for your PTE Academic Fees. After applying voucher, you don't need to make any payment while booking your slot. The total due amount will be zero as soon as you redeem the PTE Voucher on the payment page while reserving your slot.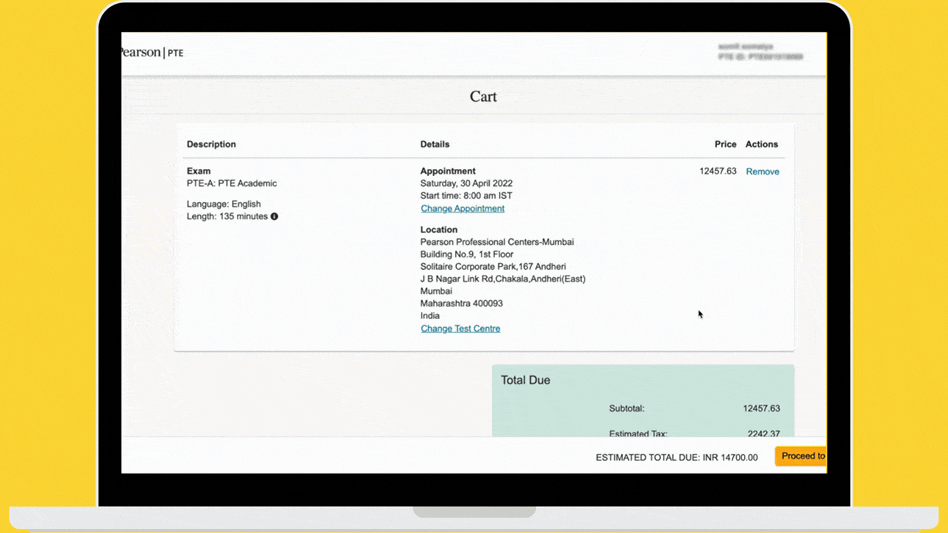 Know as PTE Prepaid Voucher or PTE Promo Code; This Voucher can be used to Book PTE Academic throughout India. Once you have the voucher, You don't have to make any payment on pearsonpte.com website to book your slot. Also, Once you have purchased our PTE Voucher, you're protected against any price change in PTE Academic. Even If the price of PTE Academic increases, you don't have to pay anything extra.

So, When you purchase PTE Voucher from PTENOTE, you're able to book your PTE Academic at without making any payment on pearsonpte.com website. Also, If you decide not to use our Voucher for some reasons, we will happily provide the 70% refund. Please refer our Refund Policy or Get in touch with us for more information.
Know More About PTE Voucher