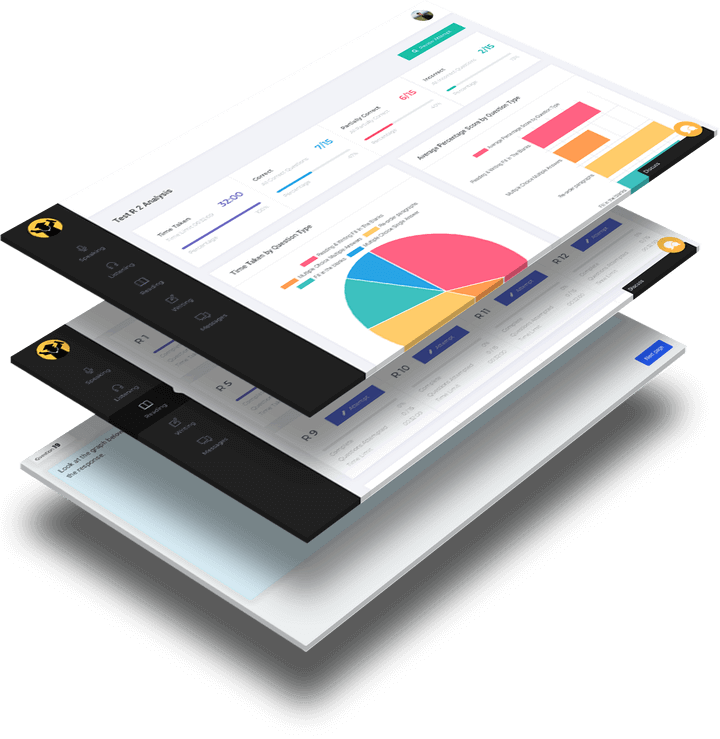 Purchased a PTE Voucher? Check.
Book PTE Academic? Check.
Chalked out a strategy? Check.
That must be it, right? WRONG!
Although Having a strategy on how you will go about the test is important, even the best-laid plans go awry in high-pressure situations. What must you do then, to ensure a smooth sailing? The only fool-proof measure to ace the PTE Academic test is Attempt PTE Mock Tests. Take as many as you can.
PTENOTE's portal is the only one that is supported by a range of devices like mobile phones, laptop, tablet, computers, etc.
PTE Mock Tests help you to get accustomed to the test environment, and stay calm during the test. It also trains you to keep your energy levels up throughout the test.
However, having to go through full-length PTE Mock Tests when you want to focus on a particular communicative skill, say reading, can get annoying. If you want to work on your weak areas, without the hassle of taking the full test, worry not. PTENOTE's PTE Mock Tests are broken down into 4 sections for the 4 different communicative skills- Reading, Writing, Listening and Speaking.                                
Top 8 reasons why you should take PTENOTE's PTE Mock Tests:
We provide 50 PTE Mock Tests, with an exhaustive selection of questions, for each skill.

Our portal can be accessed easily through a range of devices like mobile phone, tablet, laptop, to name a few.

  

Our Mock Tests have been designed and curated by linguistic experts. Also, they stay true to the format of actual PTE exam.

We provide automated scoring for the reading section as well as time and score-wise analysis of each test.
We have recently added a new "analyse" feature. Once the test is complete, you can use this feature to inspect where you made mistakes.
The "summary of attempts" section helps you navigate questions better.
After test submission, not only do we provide the answer key with detailed solutions, we also provide score cards. This will make it easier for you to understand and analyse your level of preparation.                                                                                                                                                                                                                                                                                                             

You may also use our messaging service to communicate with fellow test-takers or to compare scores and tips.